Hello,
See, I am trying to be regular with my posts. 🙂 We'll quickly talk about how to renew your language assistant contract in France.But before that, I would like to share something with you. I am happy because I just received my free sample of Dior foundation. Here is a picture of the same 😀 I know it's just a sample. But, it's for free!!
Please read this post to know how to receive freebies in France. Also read this latest one where I have talked about my 'free wardrobe experience' with Le Closet.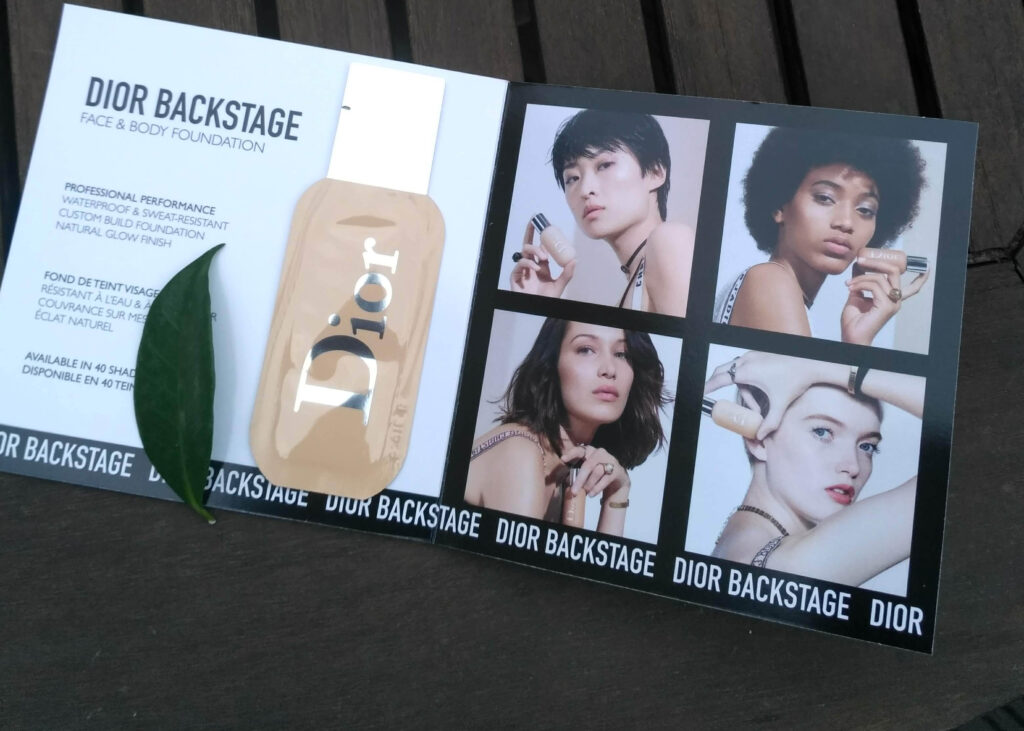 Well, that's how I started my day.

I received a message on Instagram asking me about my parcours and how I managed to renew my language assistant contract for three consecutive years in France. I thought of explaining it all here as some of you might also have similar questions. Here's what you can do to renew your teaching assistant contract.
My first year in France
I came to France in the year 2014. I Completed the program, and went back to India.
End of story. (I thought so. But not really)
I applied for masters program at different universities before leaving France. As soon as I reached India, I got to know that I was accepted by 2-3 universities I applied to. Great news followed by a slight disappointment. I had no savings left, and I did not have the courage to re-enter France with no money.
But somehow, I convinced my parents, and went to France. Yes, I went to France with a few hundred euros and a hope that I will find something to continue my studies.
My second year in France
I entered France, and started looking for a job. I managed to pay my University fee with whatever I had. Another reason why I could think of coming back to France was Ariba (ex- English assistant whose contract got renewed) because she was more than sure that the two of us could survive in France with HER salary and HER savings, atleast for a couple of months. I believed her.
That's when I got to know about "Local recruitment of language assistants". Academies start looking for English assistants to fill-up vacant positions somewhere at the end of August/September.
It was simple, I googled for the email address of the contact person for the academy of Paris and Creteil (it was already mid-september) and sent an email straightaway! I got lucky. I ended up with a post for another seven months. The person then wrote back to me asking if I knew more english speakers who might be interested. So you can imagine that there are always a lot of people who back-out. Hence the academy is forced to recruit locally.
My third year in France
I repeated the same process (what I did in my second year to extend my assistant contract), and I got lucky again! This time, I had three more friends who applied along with me. It worked for all four of us.
We were in the Academy of Créteil and Academy of Paris respectively.
It's fairly simple BUT local recruitment would work only if you already have a student visa. Yes, that's quite a put off but that's how it is.
Another thing that you should absolutely about renewing your contract is that finding a job in France isn't easy. No employer would want to sponsor your work permit (unless you're a special talent/rare talent). That's where the problem begins. I have had a lot of people asking me if it's possible for them to stay back after the program ends, and look for a job.
Of course you may stay back, but finding a permanent job on a "temporary permit visa" is next to impossible. Why? Well, you might want to read this article that I wrote recently. After doing some more research, I also found out that there are some teaching positions for which you could easily apply from your home countries.
For now, let me tell you that I have recently started working in an ad agency. I prefer teaching over any other job though. That is the reason why I am writing less these days – I do not have a lot of time.
Anyway, I hope you have started packing your bags for the program. If you have any questions about your assistant contract renewal process, do write back to me here ( because that way, others can also refer to the responses in case they have a similar question).
Until then, Keep Calm you'll be in France soon ! 🙂